Residential design trends
Top Residential Design Trends for 2022
In 2021, we saw the modern home become increasingly more versatile and multifaceted. Features that enhance the ability to live, work, and play within the same space have made homes more functional and enjoyable.
Read on to learn about the top 12 trends in residential architecture design for 2022.
1. A Private Home Office
Privacy allows those who work or study at home to maintain focus, making it a central focus of today's residential design. Having a separate workspace also improves work/life balance rather than allowing work and home life to merge completely. Ideally, the space has good natural lighting to brighten it up.
2. Spaces for Entertainment and Play
A cozy entertainment center and a cheerful playroom will be highly sought-after spaces in 2022. If possible, they should be separated from spaces used for reading and studying. In a home theater, cozy furnishings like a sectional sofa, ottoman, and soft lighting elements are essential.
3 . A Luxurious Bathroom
A deep soaking tub does wonders to promote relaxation, creating a spa-like experience. So does a luxurious shower. Materials like porcelain, marble, natural wood, and colorful mosaic tiles are all popular options for walls and other surfaces.
4. Natural Elements
Residential spaces that bring nature indoors promote a sense of well-being. This can go beyond merely adding a houseplant or two. Incorporating vertical features like a trellis for vines, potted trees, hanging plants, or even a living wall can make nature a central part of residential design.
5. Creative Room Dividers
Ways of separating various living and working spaces are growing increasingly popular due to the prevalence of open floor plans. Adding dividers like sliding doors and bookshelves can create a variety of cozy nooks, creating spaces for reading, chatting, and relaxing. 
6. Noise Reduction Elements
Nowadays, smart residential architecture design uses elements that decrease noise, which greatly benefits multitasking families.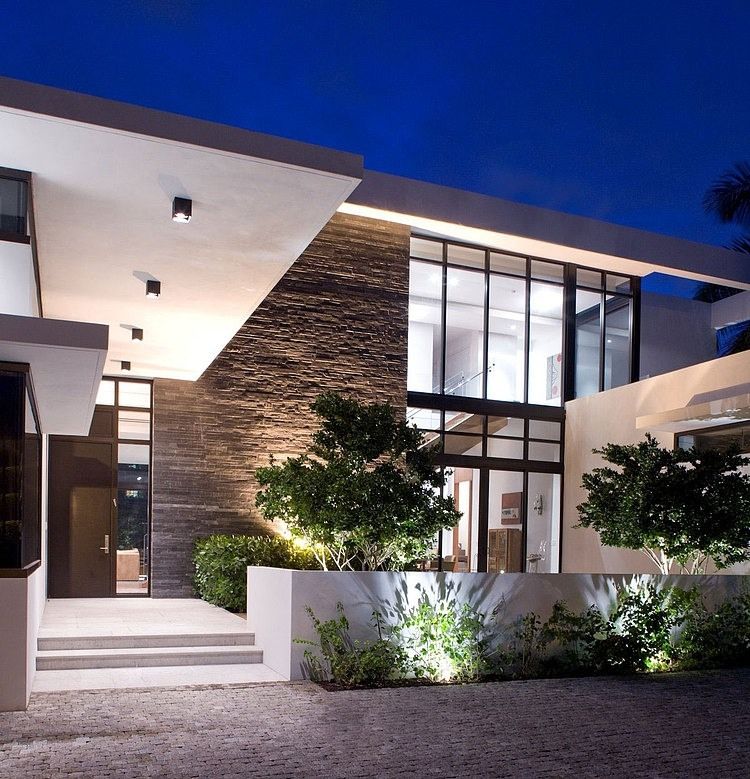 Options like soft flooring choices, sound-absorbing wall coverings, solid-core doors, and acoustic plaster will reduce distracting noises. 
7. Bold Two-Tone Color Schemes
Combinations of dark and light colors add visual interest. Natural tones like blues, greens, and earth tones are becoming especially popular, adding a calming element to any decor. Such colors can make a space feel welcoming while improving focus.
8. Rounded Forms
Curved shapes are gaining popularity for both furniture and structural elements like counters and walls. We expect to see more curved sofas, oblong coffee tables, and other statement pieces like curved kitchen islands. They add a touch of playfulness and soften a space, increasing the sense of comfort it provides. 
9. Lighting That Makes a Statement
Whimsical lighting elements have become a prominent feature of residential design. Rather than a backdrop, lighting fixtures are becoming a centerpiece of design, from artistic chandeliers to artfully placed tube lighting features.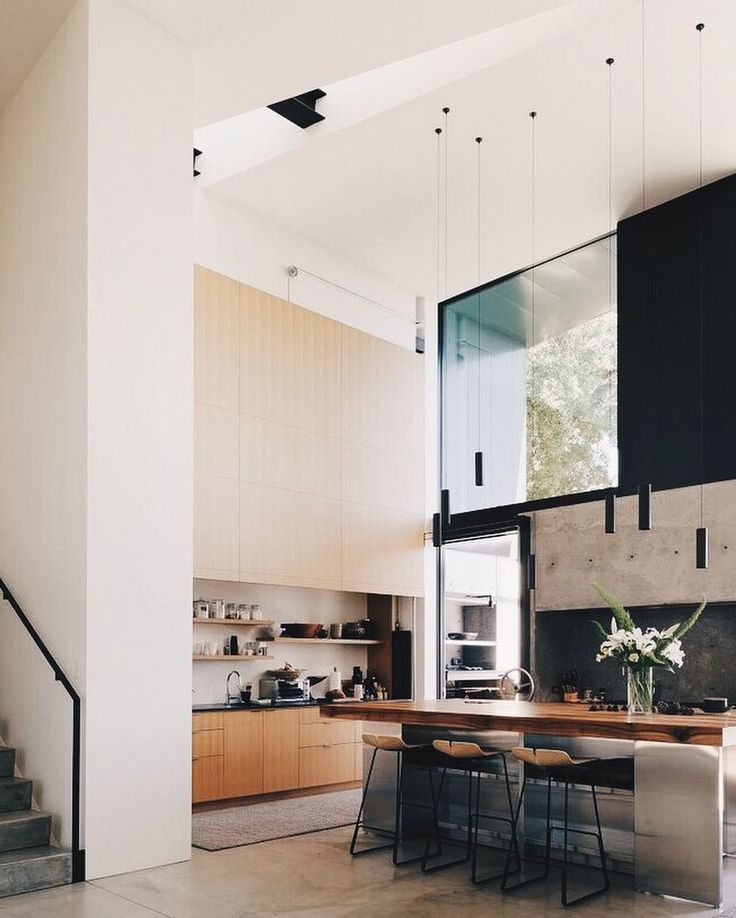 10. Sustainable Design
Sustainability has become a key trend in residential architecture design. From designing for passive heating and cooling to choosing sustainable fabrics, this trend is here to stay. Sustainability benefits one's budget while adding beauty to a space.
11. Outdoor Living Spaces
Many people are opting for backyard spaces that can essentially serve as a second living room, dining room, or kitchen. Whether used for entertaining or family meals, these spaces enhance connection with nature and boost wellbeing, complementing the focus on sustainability. Outdoor fireplaces and fire pits surrounded by weather-resistant seating are more in vogue than ever.
12. Home Fitness Spaces
With many people avoiding public gyms, home fitness centers have exploded in popularity. Some homeowners are turning an attic, garage, or even a hallway nook into an attractive home gym or yoga retreat. Cubbies for equipment like weights will keep the space well organized.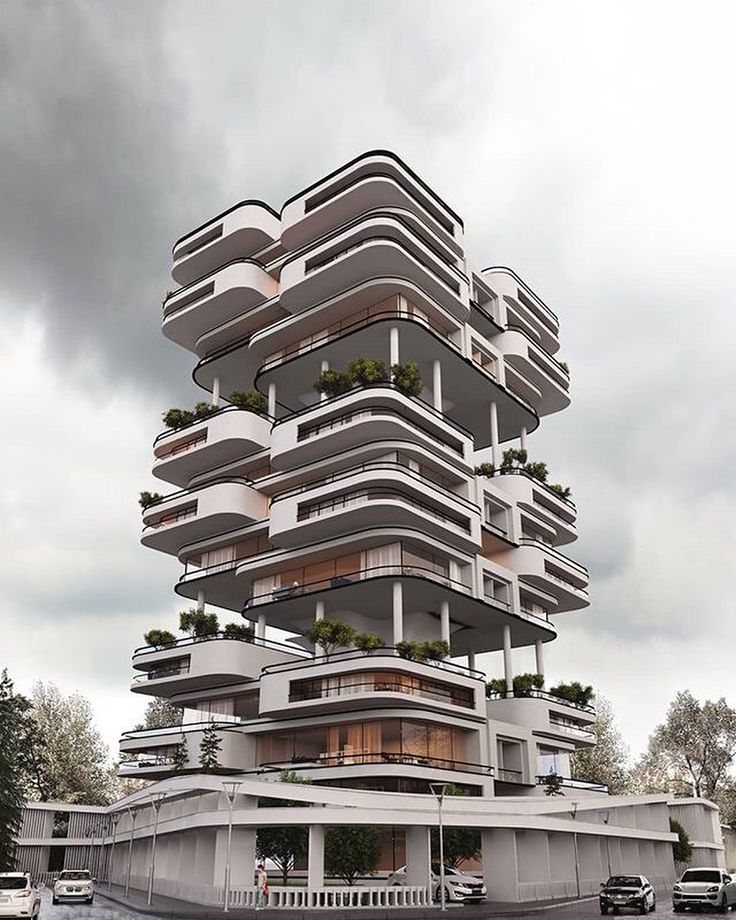 In the coming year, many people will continue to work or attend school from home. Thus, trends that enhance the functionality of living spaces (and boost family harmony!) will remain highly relevant. And since many people may limit their time in public places, living spaces that allow them to carry out favorite activities will remain essential. 
What home trends are out for 2022? 
Monochromatic white color schemes may have reached their saturation point, so we'll probably see fewer of them in 2022. As people spend more time at home, they crave variety—and it becomes more challenging to keep white living rooms and kitchens pristine. 
Sliding barn doors have had their moment, but it may be wrapping up. With farmhouse style disappearing, barn doors inside the house may become a thing of the past.
Tuscan-style kitchens had their heyday a couple of decades ago. Today, many homeowners are deciding it's time for an update.
Contact Webber Studio today for a free consultation on your design inspiration for 2022.
10 Residential Architecture Trends for the Next 5 Years
Enjoy a 14 day free trial when you sign up today
No credit card required. No contracts to cancel. No setup fees. No hidden costs. No downloads.
As architects, trends play an important role in design work. While clients coming to you usually want a design that is unique, they will no doubt be influenced by the features they see in magazines and in their friend's homes, as well as their own needs and desires (that change with the times).
2000 years ago, pyramids were all the rage. In the 60s there was a lot of natural material, whereas by the 80s more synthetic "space age" materials were used. When the television became a common household feature, the design of living spaces shifted to make the box the focal point of the room (instead of a fireplace or other feature).
And now, our modern lives impact the design of our homes, and this has created some unique trends in architecture and design.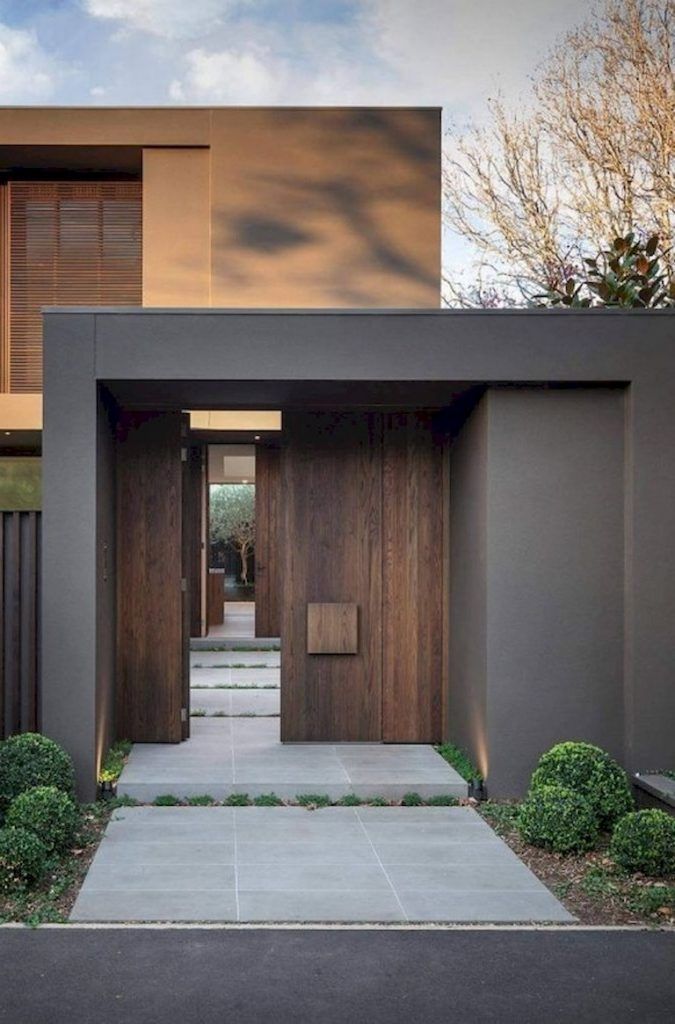 How many of these trends have you spotted in your recent architectural projects?
1. The open-plan space goes mainstream
Open-plan spaces are all about connectivity and interaction. To me, this is an exciting trend, as it shows a desire of people to be more connected to their family and friends. The main rooms in the home become communal activity areas, with many different things going on all at once. They can make a home seem much more friendly and welcoming.
People are returning to the idea of entertaining at home, and more families are coming together for activities like board games and movie nights. Busy parents want to be able to keep tabs on the kids while they prepare dinner and do the other chores.
2. Multiple master suites
As real estate prices in many cities are rising much faster than wages, more and more young families are finding themselves unable to afford to live and save for a first home.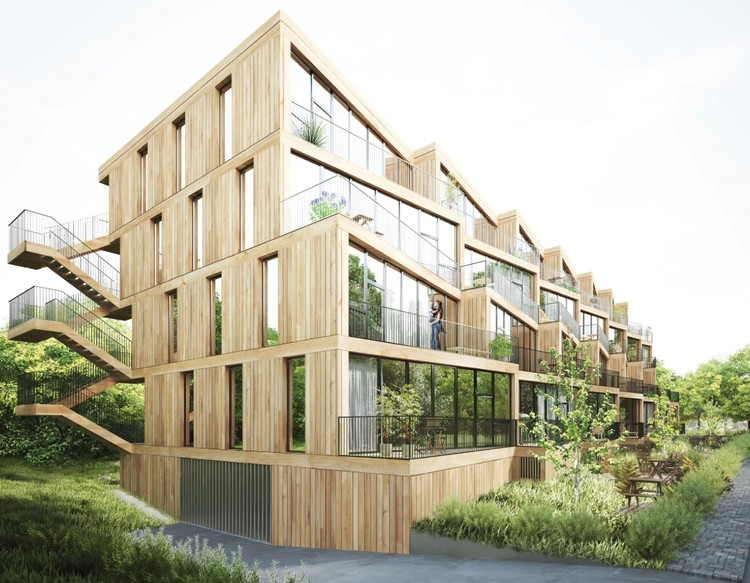 Likewise, retirees are also finding it difficult to get into the housing ladder.
This gives rise to the multi-generational home: where more than one generation live under the same roof for an extended period of time. Also, friends might share a house in order to afford real estate in a desirable area.
Sharing a home with other adults can help you save money for a deposit, manage monthly expenses, and stay in a desirable area when house prices fluctuate. Having two master suites gives both adult families private space while enabling them to share resources under the same roof.
3. Off-the-shelf plans
Completely bespoke design is becoming rare in residential architecture. It seems people who are building a new home want something architecturally interesting, but they prefer to rely on a "tried-and-tested" plan they can choose from a book. Often, these plans can be tweaked and altered to suit the client's unique needs.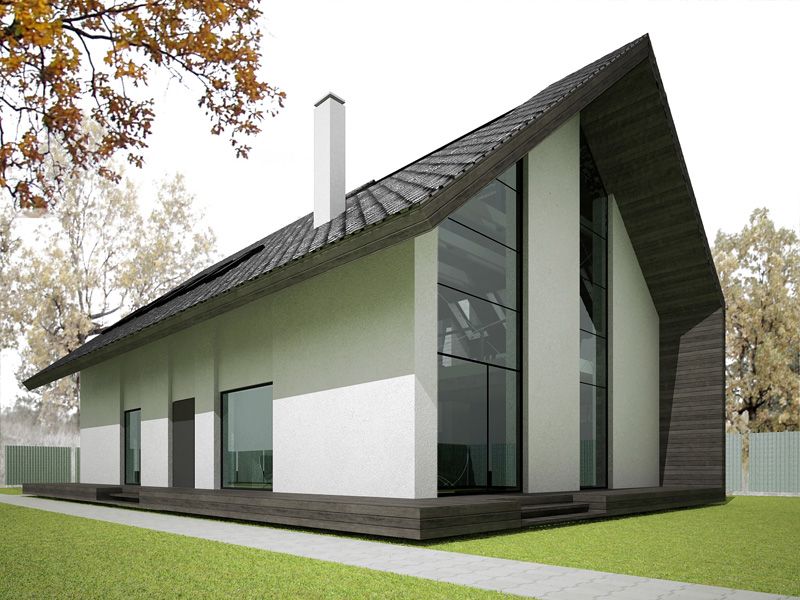 Housing developments and off-the-shelf plans simplify the process and often offer a streamlined approval process for local council, meaning the client gets a home quicker and cheaper. As an architect, this means you might find yourself designing these types of homes more and more, while your bespoke designs will be for increasingly high-end clients.
4. Freestanding baths
When it comes to creating a beautiful bathroom, it used to be all about the choice of tile. But now, the bath is becoming the focal point of the bathroom space. I think people are designing their bathrooms to be quiet, relaxing spaces, a haven from the hustle-bustle of daily life. And the bath is a huge part of that.
Baths are becoming more sculptural in form, so they look more like art installations than tubs for bathing. My personal favourites are square stone tubs that look hewn from the earth itself like some kind of ancient lustral basin.
5.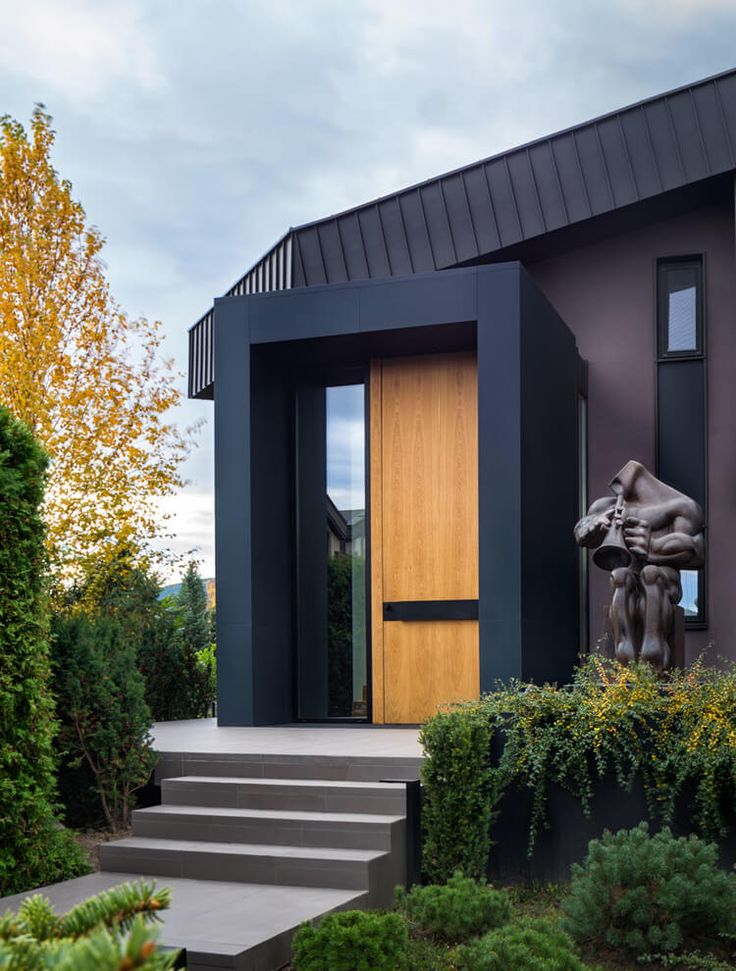 Charging stations
Gone are the days of the home office tucked away in a forgotten bedroom. Now, with more people than ever working from home and areas for work and play are blurred together, people are just as likely to sort their emails from their laptop on the couch or from their phone in the bathroom.
With an increasing array of devices and media hubs, a static office doesn't work any more. Now, people are designing charging stations throughout the home - areas where devices can be stored, charged and used.
6. Sustainable Homes
We all know the home of the future is self-sufficient - either a self-contained unit able to generate it's own power, or part of a community that shares resources at a local level. Many people are looking to the future and installing technology to create sustainable environments within their homes. Sustainability has been a growing trend for the last ten years, and it shows no signs of going away.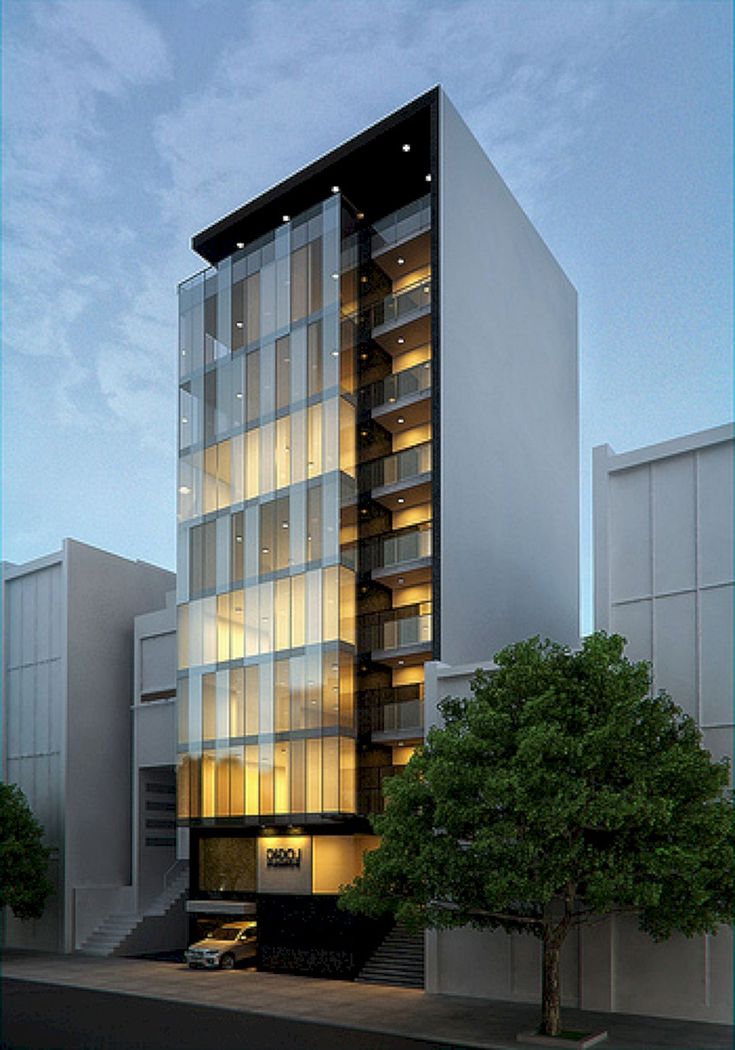 Don't be surprised if you're increasingly required to work on passive design, add in infrastructure for solar arrays, and make adjustments for increasingly sophisticated eco-technology (such as the new Tesla batteries).
7. Tricked-out sheds, rec rooms and "man caves".
Let me say right now that I hate the term 'man cave'. Why does it have to be a space delineated by gender? Maybe I, as a woman, are just as keen to hang out in a star-trek themed movie room?
However, love the term or not, man caves are more popular than ever. Many clients use these rooms to let their creativity run free, as they are often a space to be enjoyed by family and close friends. As spaces for clients to indulge in their chosen hobbies, man caves often include architectural challenges, such as an extra wide roofspan to accommodate boats or planes, or - as in the case in my own home - a soundproofed music studio.
8. Quiet spaces
Whether they be the classic "library" room with a fireplace and hardwood shelves stacked high with books (which is what I'm building in my own home), or a room for yoga / meditation, people are craving a space in their home that isn't filled with enormous televisions or clutter.
Quiet spaces can often be inserted into tricky corners as a way to "fill out" unoccupied space in a complex plan. They may include complex architectural elements like enormous skylights, internal courtyards and indoor gardens.
9. Clever storage
"A place for everything, and everything in its place." Never has this phrase been more true than now, and it has become especially important as the average family burdens themselves with increasing amounts of stuff. From camping equipment to bicycle repairs, from toys to board games, from designer clothing to model train sets, the modern home has a custom-designed inbuilt storage solution for everything.
In particular, the kitchen has become a space for entertaining, so clutter has been moved from the cupboards and benchtops into a separate pantry space - often including prep-stations, sinks, and even a second oven.
10. Uber tech
Always losing your front door key? No worries, now all you need is your thumbprint to operate your entire security system.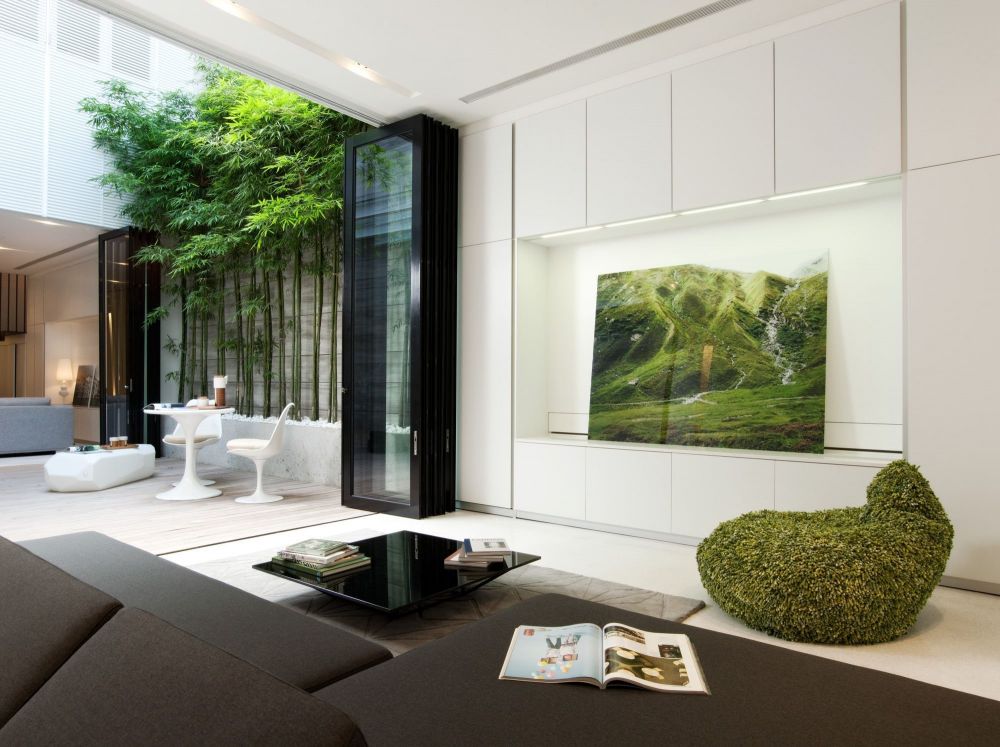 How James Bond is that? Worried about germs in your bathroom? You can install self-sterilising door handles. My father - a builder - recently completed a house where the kitchen cupboards were all programmed. So if you want to make pancakes, you hit "31" on the keypad (the preprogrammed number for pancakes), and the drawers containing the pan, bowl, whisk, and pancake ingredients would open.
There's no limit to the amount of uber-tech that can be installed in a home these days. As an architect, expect to receive increasing requests for new and fascinating technology to be built into home design.
And there you have it - 10 trends that are marking the future of residential architectural design. Of course, as an architect, you don't have to blindly follow the trends, and you may find that local trends supercede these, but it does help to be aware of them, as trends reflect the desires of the market over time. What trends have you noticed in your own residential design clients?
All images from houzz
Try WorkflowMax today with a 14 day free trial
It's easy - no credit cards, no contracts.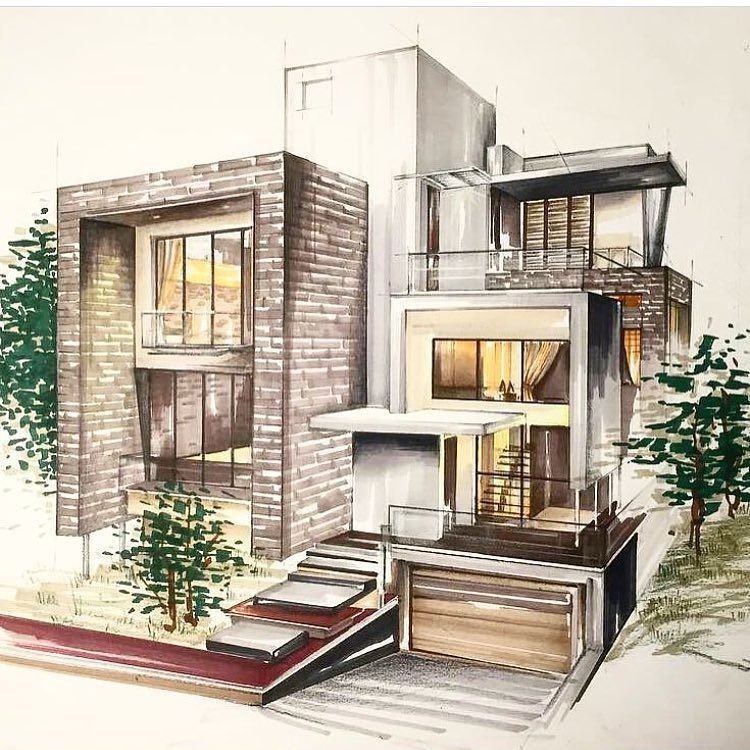 Start today.
Start free trial
Steff Green is one of WorkflowMax's resident wordsmiths, writing everything from website pages to blog posts, ebooks, emails and everything in between. Steff is also an award-winning author, with several fantasy novels available on Amazon. When she's not writing up a storm, Steff lives on a lifestyle block with her musician husband, two cantankerous cats, several sheep and chickens and her medieval sword collection.
Steff Green
Interior design trends — 2023
We tell you what finishes, furniture and decor in apartments will be relevant next year
Photo: Followtheflow\shutterstock
In 2023, retro items, smart furniture and natural materials will remain in trend. However, the ascetic minimalism, beloved by many, will be replaced by theatricality and even chaos in apartments.
Designers told what trends in interior design will be relevant in 2023.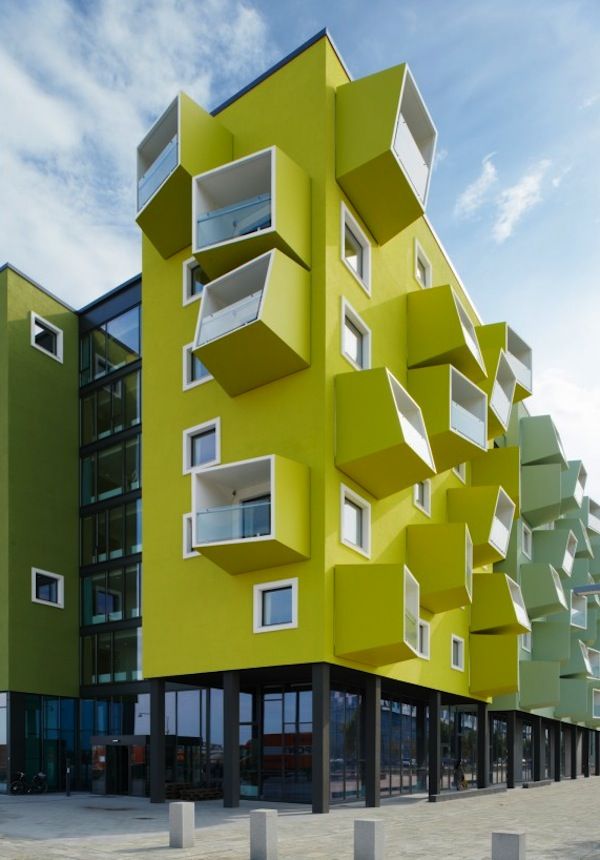 Art in the home
adv.rbc.ru
One of the main trends in the interior, which will be especially relevant next year, is the desire to create something like a gallery, the designers say.
"Increasingly, space is being prepared in advance for the appearance of art elements: sculpture, painting, photography, ceramics, graphics of various formats, antiques, from chairs and armchairs to coat hooks, coffee and coffee tables, custom-made carpets. And this trend is not limited to items. Wall painting and table setting can also be called art in the interior. Today it is important for people to express their thoughts and emotions through creativity," said Evgeny Nedoborov, founder of INRE Design Studio. nine0003
In addition to murals, various prints and patterns that can decorate wallpaper, tiles or textiles in an apartment will be relevant, Stepan Bugaev, founder of Tochka Design studio, noted. He also noted that already now the most fashionable interiors are decorated with retro-furniture, and next year this trend will strengthen.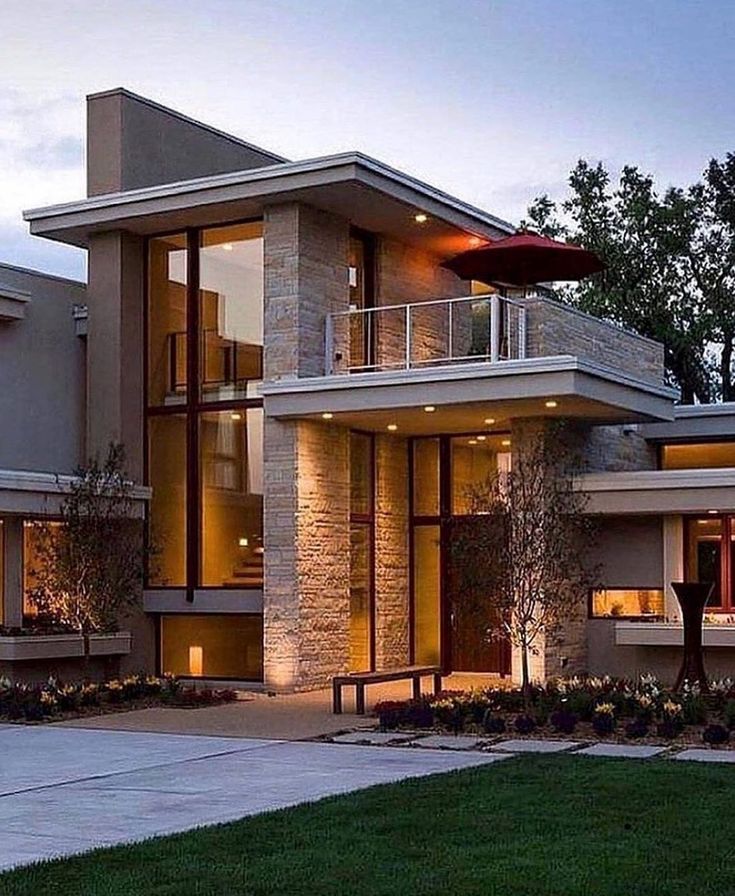 "It is worth noting that rounded cabinets, tables and chairs will also be relevant in 2023. In addition, you should pay attention to furniture with unusual curves," the expert noted.
Photo: Pinkystock\shutterstock
Non-conformism with a theatrical character
Minimalism is being replaced by non-conformism with a theatrical character, which gives homeowners the freedom to create interiors, the opportunity to reflect their personal philosophy.
"This is a bold departure from the usual framework, a violation of the generally accepted rules of composition. Did you expect completeness, symmetry? Perhaps you want to understand what style is in front of you? Will not work. Here it's the other way around. The interior conveys an atmosphere of incompleteness, incompleteness and a kind of creative chaos. As if it was unfinished, underpainted, underfilled. Against this background, restored elegant furniture, vintage light feel great. Together, this determines its unique chic.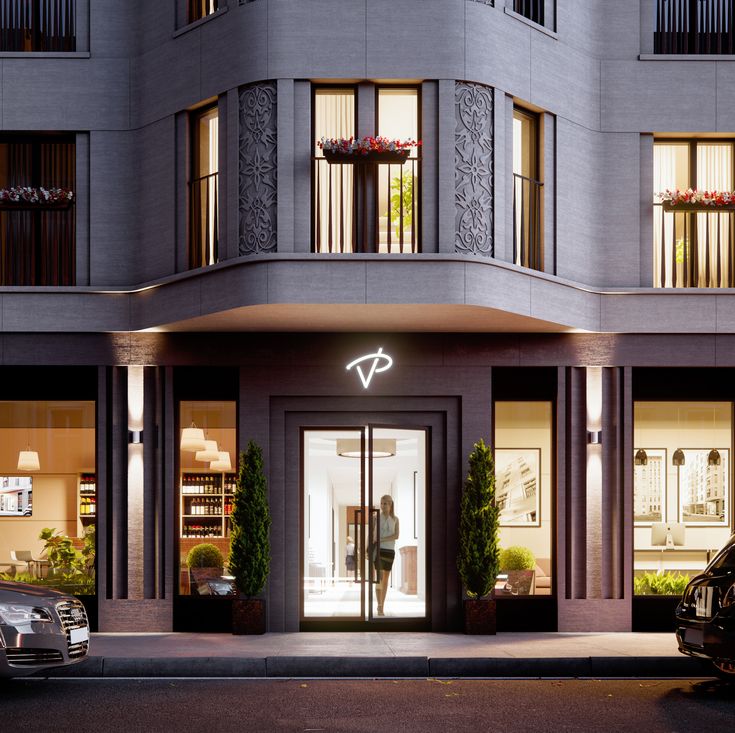 Here, incongruous things create an overall balanced scene in which there is no sense of disharmony," said Inna Kaminskaya, founder of the Grande Familia (iRoomproject) studio. nine0003
Such interiors are unique and individual, and every detail in them has its own interesting history, Kaminskaya specified.
Photo: town\shutterstock
Tactility and natural texture
Previously, interiors were often made "dry" and soulless - they looked good in the photo, but it was not very comfortable to live in them. Today, a vector is visible when severe minimalism is moving towards spirituality and life, the designers say. "Increasingly, people think about tactility, expressive and natural texture. The design is created on the principle of "untouched by human hand". Natural materials are used in the decoration, for example, wild stone - chipped, unhewn, unpolished. The parquet board is more often chosen in natural shades. The interior today brings a person closer to nature and enlivens his living environment," said the founder of INRE Design.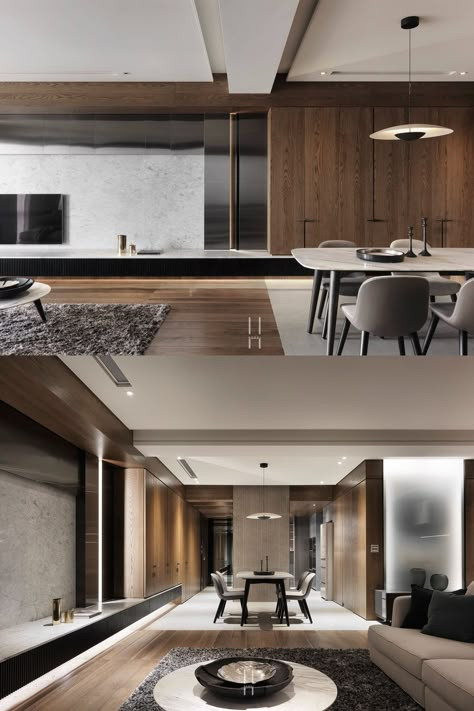 nine0003
Organics in the design of apartments and houses is only becoming more popular, emphasized Bugaev. He advised using as much wool, cotton, velvet, clay, and ceramics as possible when lining walls or upholstering furniture. "Today, fine manufactory handiwork is also gaining special value. Such a design is always carefully thought out and conveys a special energy to its owner. Luxury and natural simplicity in one bundle will make the house warm, calm and cozy," says Kaminskaya.
Photo: INRE Design
Spice colors
In 2023, warm colors with brown and pink tones will be the most relevant. They will look great against the background of a white or black base of walls, floors and ceilings, they will set a thoughtful depth and layering, the founder of the Grande Familia studio is convinced.
"Surely, many of you have seen the malls, strewn with dishes with all kinds of bright spices, they have vibrant natural colors and shades. It is they who set the motives for the color trends of 2023.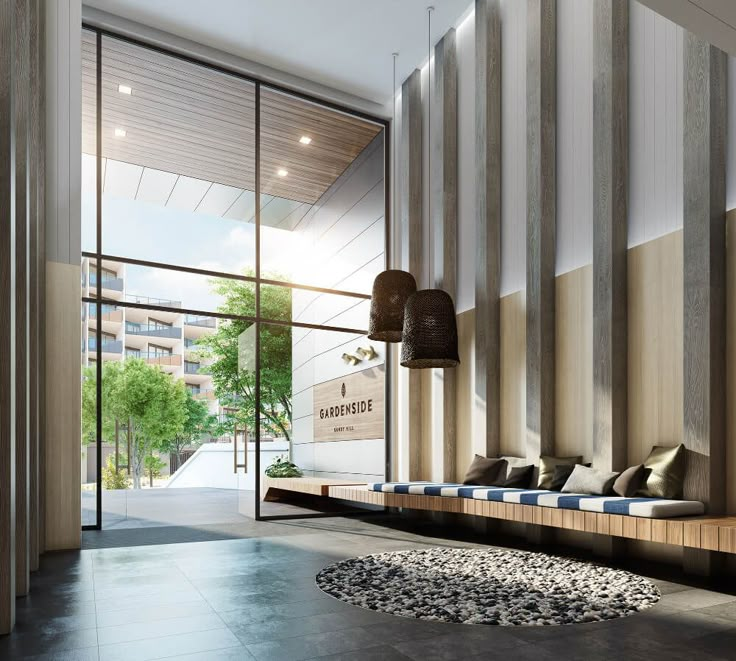 White pepper, Himalayan pink salt, ground paprika, turmeric, opal basil, cinnamon, oregano or nutmeg… The most important thing is not to be afraid to experiment," says Kaminskaya. nine0003
Natural materials such as jute, rattan, cattail and reed weave work perfectly with this palette of colors, the designer specified. According to her, finishing materials in casual style, raw surfaces, rough and textured fabrics will also remain in the trend.
Photo: Followtheflow\shutterstock
Blind spots and smart objects
Another trend that is gaining momentum is functional spaces that are invisible at the entrance to the apartment. "People are willing to pay for their comfort and functionality in the house. The trend to "surprise your neighbor" has gone, when money was spent only on those rooms where guests came, and it was possible to save money on intimate places (dressing rooms, laundry rooms). Nowadays, customers are increasingly making the interior for themselves.
Every detail in the house is important: where we go, where we sleep, where we wash, where we store things," said Nedoborov. nine0003
Blind spots — laundry rooms, pantries, utility cabinets — are no longer closed to the eye, they are made functional and thought out according to the smart home system, the designer noted. "Indeed, despite the relevance of retro and art, smart items will only gain popularity, because technology does not stand still. Cabinets and tables with built-in speakers and chargers have become especially relevant today," Bugaev summed up.
Photo: united photo studio\shutterstock
Stay up to date with important news — follow the RBC Real Estate telegram channel
Apartment design 2022: 70 photos of fashionable interiors, trends , which means that conclusions can be drawn. This article has collected the main trends of 2022 that are waiting for us in the interior design of an apartment, with photos of beautiful examples. Relevant now!
Listed in the video the main trends of 2022
Apartment design trends
General
– Japandi
— Home office
— Smooth lines
— Spa in the bathroom
Colors
- Basic
— Sunny yellow
— Mineral Shades
Materials
— Stone and wood
— New technologies
— Textured glass
Let's start with general global trends.
1. Japandi
This word denotes a trendy branch of minimalism - a combination of Japanese and Scandinavian style (Japan[ese] + scandi). A few years ago, the ideas of the West and the East unexpectedly met in a new direction that combined Japanese respect for nature and Scandinavian practicality. nine0003
It is likely that Japanese-Nordic minimalism will be increasingly found in trendy apartment interiors, photos of which can be seen below, as it meets all the global trends of 2022. Among them are conscious consumption, connection with nature, the use of natural materials and moderation in everything.
Characteristic features
The use of rough, "raw" textures (imperfection of the material as a trace of time, not a flaw).
Natural palette. nine0094
A large amount of natural light - achieved through a minimum of textiles on the windows, open spaces, light-transmitting partitions.
Environmentally friendly.
Ergonomic and functional.
Smart storage.
7
---
photo
Instagram @simonetajmer
Instagram @sonyachernykh_
Instagram @via110design
Instagram @le_house_
Instagram @yana_design_home
Instagram @zinaterazina
Instagram @johanna.marlene
and remained in home office mode, many companies switched to a hybrid format of work. Yes, and previous experience made it clear: at any moment, the world can expect a new lockdown, and with it the prospect of returning to a laptop at the kitchen table. nine0003
Equipped workplace in the house is a real must-have from 2020, and in 2022 this trend will not go anywhere. This is taken into account by both designers and developers. Even if the area of ​​\u200b\u200bhousing is small, you can allocate a corner for comfortable work on it.
There are several directions within this trend.
Multifunctional furniture-transformer is the best, and sometimes the only solution for single rooms and studios.
Proper zoning - screens, partitions and screens will help you retire and work without being distracted by anything. nine0094
An office on the loggia is another option for small apartments.
Rational use of space - for example, more and more often a mini-office is organized by the window, using the windowsill as the basis for the desktop.
7
---
photo
Instagram @besense.studio
Instagram @krfin
Instagram @k.ivanova_design
Instagram @p.anastasi.a
Instagram @shubochkini_architects
Instagram @ks_architects
Instagram @sveta.yashchenko
Within the interior, everything softens: the design of the living room is dominated by half-moon sofas, in the kitchen - round dining tables and chairs with rounded backs. For the bedroom, beds with a soft base are increasingly being chosen, which, even while maintaining a rectangular shape, looks softer.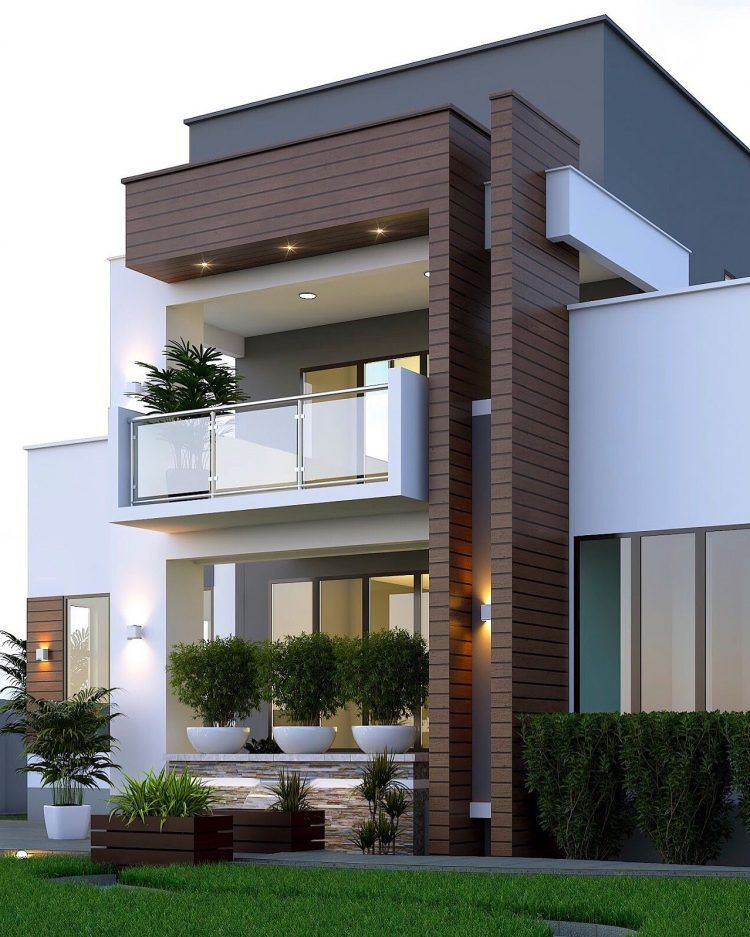 nine0003
Partly this trend is connected with the return of the fashion of the 1950s and 70s, so if you don't like modern trends in their pure form, you can safely add objects of that era to the decor: round bubble lamps as an accent on the ceiling, armchairs and sofas with velvet upholstery, bright and cheerful decor. All this is perfectly combined with high-quality eco-friendly finishes and pronounced textures.
7 nine0003
It is not necessary to have a private house and a large bathroom. Even within a city apartment, you can add elements of wellness to the bathroom. The following steps will help with this.
Pleasant textures - wood, marble, linen and cotton.
Thoughtful Lighting - Create multiple lighting scenarios, from a bright overhead light to soft, subdued lighting to help set the mood for relaxation.
Fill the room with pleasant aromas, arrange your favorite cosmetics and candles on the shelves, use an incense diffuser during water procedures. nine0094
Zone your space. Even in a small area, with the help of finishes, palettes and different textures, you can visually and tactilely highlight a utility block, a relaxation area, etc.
7
---
photo
Instagram @design.nika_march
Instagram @p.anastasi.a
Instagram @alexey_volkov_ab
Instagram @duga.studio
Instagram @alexey_volkov_ab
Instagram @osome.studio
Instagram @kovalevalena
In the color field, you can also highlight several fashion trends in the interior.
1. Basic
A discreet palette will remain relevant, consisting of basic colors: black and white; all shades of gray; beige; brown variations.
You can play with them, combining them in different proportions and not being afraid to make a mistake - they are all perfectly combined with each other and are suitable for any room: from the bedroom to the hallway.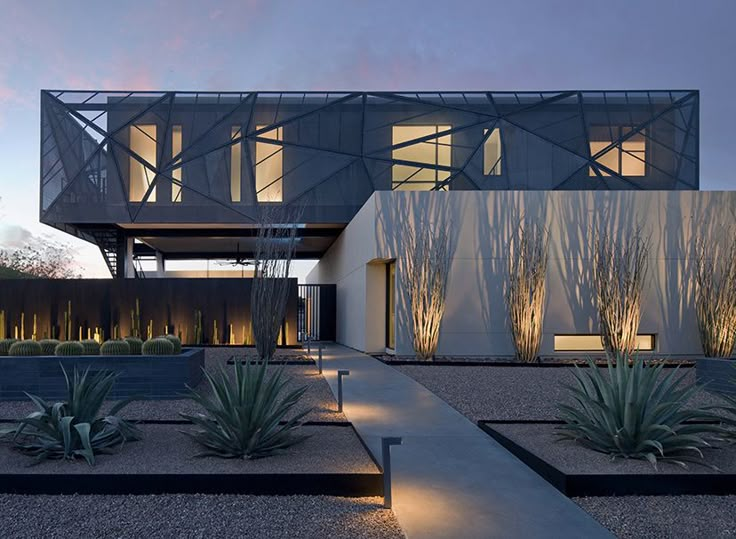 So that such a range does not look boring and flat, it can be diluted with 1-2 brighter tones - to place accents with their help, highlight zones or emphasize certain elements. nine0003
Also, the volume of a monochrome palette is given by pronounced lines and various textures, of which there must be several. A contrasting combination of rough and soft materials, pronounced relief and smooth surfaces is welcome. Examples are in the photo below.
7
---
photo
Instagram @artpartner_architects
Instagram @duga.studio
Instagram @yana_design_home
Instagram @k.ivanova_design
Instagram @struve_anastasia
Instagram @specialstyle.design
Instagram @duga.studio
rose sharply. And this is quite logical: the pandemic has highlighted the need for vitamin D in every sense, and you can get it not only from dietary supplements. Letting the sun into the room is important for feeling cozy and safe.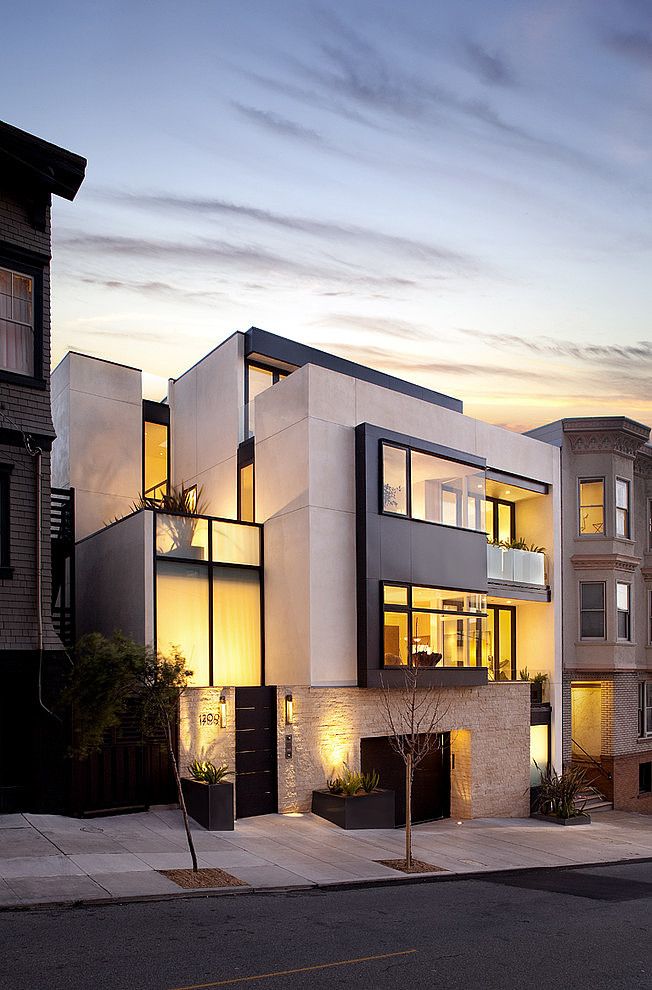 We spend more and more time in the walls of the apartment, so the space should cause joy and give energy. And warm yellow is perfect for this role. nine0003
Based on the reports of big players such as Pantone and Coloro, you can take a closer look at the following trendy tones.
Warm butter shade.
Yellow-orange mango sorbet.
Narcissus (14-0850 Daffodil in the Pantone palette).
Straw.
Powdered ocher.
7
---
photo nine0003
Additionally, they will reveal themselves on the active textures of stone, wood, marble, clay or ceramics. Since the colors are cold, it is better to use them in doses. As the main element of the palette (for example, for wall decoration, kitchen set, etc.), they should be used in a room with large windows, where there is enough sunlight. If there is little natural light and the room is small, it is better to use a neutral color with a warm undertone for the base.
7 nine0003
Due to constant stress and not the best ecological situation at home, I want to surround myself with comfort and at least a little closer to nature. Therefore, in the top there are and will be noble materials: wood, stone, marble.
They are used both in decoration and in furniture or decor. Moreover, it is possible and necessary to combine them with each other. So, for example, in the kitchen - install a wooden set with a work surface made of stone or marble. In the bathroom - combine marble finishes, a stone sink and furniture facades made of moisture-resistant wood. The use of these materials largely dictates the color scheme: calm, deep, built on the contrast of warm and cold shades. nine0003
Today's 3D printing has matured: the first experiments and interior fast food have been replaced by elegant and stylish products. With the help of 3D printing today, furniture, partitions, ceiling lamps and ceramics are produced, which cannot be visually distinguished from Murano glass.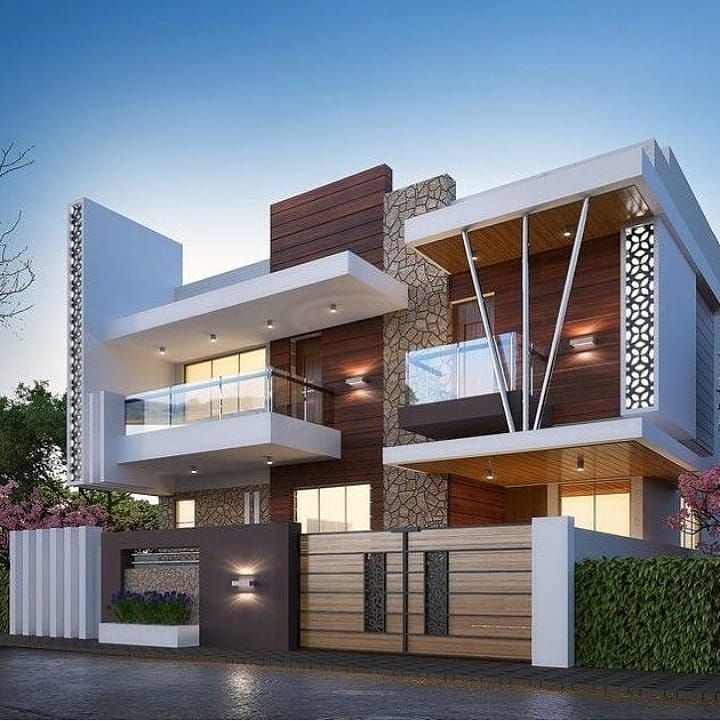 And most importantly, this trend is organically intertwined with the idea of ​​conscious consumption, which is coming to the fore today. Many studios and artists use zero-waste technologies for their work: furniture and decor are made from plastic or wood waste according to the principle of recycling. nine0003
So far, this technology is relatively expensive and not the most common, especially in Russia, but in the coming years, 3D products will definitely penetrate our homes. You can start small - for example, with original planters, accessories, vases or lampshades for lamps.
7
---
photo
Instagram @jclarkehicks
Instagram @matt_antes
Instagram @iamprinted
Instagram @audreylrg
Instagram @hwangjoonha_
Instagram @jolienope
Instagram @vanplestik
Despite the fragility, this material is increasingly used in the design of housing in a variety of ways.