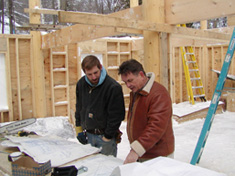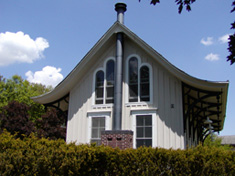 About
Architectural design involves a logical process that should be exciting and fun for both the architect and the client.
It begins with a conversation about what is needed and wanted and ends with construction documents that allow those needs and wants to be satisfied.
I thoroughly believe there is a best solution to everything. The trick to finding it is having the talent and experience to help the client do what they cannot: find that best solution, quickly and efficiently!
Every design architect probably has an expression or quote that best resonates with their philosophy and approach to doing things. Here's mine:
"Take time out from the expedient to consider the significant"
Residential architect specializing in renovating old barns into spectacular houses, George Baker Architects in Rochester, NY also offers services for house additions, home remodeling, and commercial design.
Converting old barns into houses, barn conversion design, old barn remodeling, renovating barns is the specialty of George Baker Architects in Rochester New York.